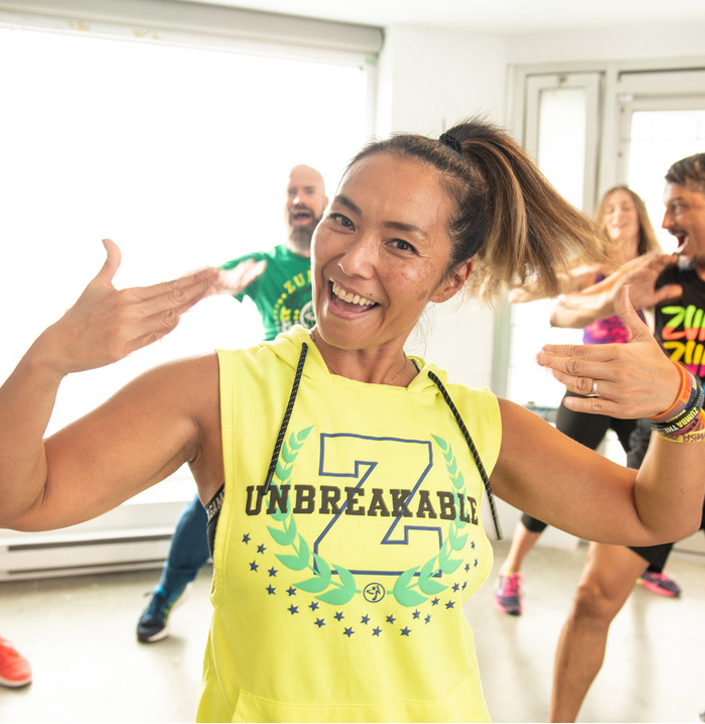 Corporate Events & Team Building
Our ZV Crew can animate 10 to 1000 people! Get the blood flowing and the ideas rolling!
Have fun! ZUMBA® is a great way to de-stress, and energize while at the same time creating a bond among larger groups; helping to "break the ice" and animate team spirit. Whether online or at your location, ZUMBA® is a great perk to help clients or team members pace themselves through busy meetings or conferences. After a ZUMBA® session, participants will be more alert and responsive. (which is why they're there in the first place, right?)
If you or your organization are interested in what we can offer, please don't hesitate to ask for details. We are happy to customize our program to fit your location and timetable. It's an affordable and healthy way to bring joy to a large group. All they need are comfortable clothes and footwear.
Give us a call 604 781 3437 or fill-out the form below.
Book a Class at Your Workplace

If you have a group of collegues that are interested in ZUMBA® at work ~ we can come to you. Lunch hour or after work you can shake all that stress away ~ while keeping that team spirit healthy!

Book a Private Zumba Party

Looking for Great dancing and music at your party?
Hire the ZV Crew to come to your party, We'll teach everyone young or old all the best moves!

Corporate Parties
Fitness Breaks
Private Parties
Bachelorette Parties
Weddings
Birthdays
Bat Mitzvahs
Other social events